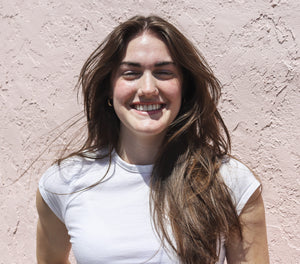 As the summer sun shines brightly, it's time to ditch heavy makeup looks and embrace the freshness of the season. One of the most enchanting ways to capture the essence of summer is by incorporating soft pink tones into your makeup routine. From lips to cheeks and highlighter, this feminine and playful color palette effortlessly radiates a youthful and vibrant energy. To add an extra layer of beauty to your summer makeup, we'll explore the benefits of choosing organic products and why they are a great choice for the warmer months.Lips: Let's start with the lips, where our soft pink shade...
---
It's too hot for heavy makeup and we have the perfect alternative light makeup to compliment a natural look. Kate is wearing the following in this look.Concealer 02 Rose Gold Lip Balm Rose Quartz Highlighter Ash Brow Wax Terra Cotta Blush Stick    
---
• makeup looks • pink makeup looks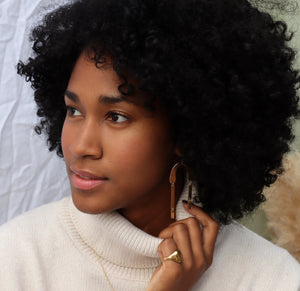 Christina is modeling an soft understated look of pink shades from our collection as follows:  Bloom Blush Rose Gold Lip Balm Rose Quartz Highlighter Concealer #5 Dark Brow Wax
---
Marg's Fall Makeup look.